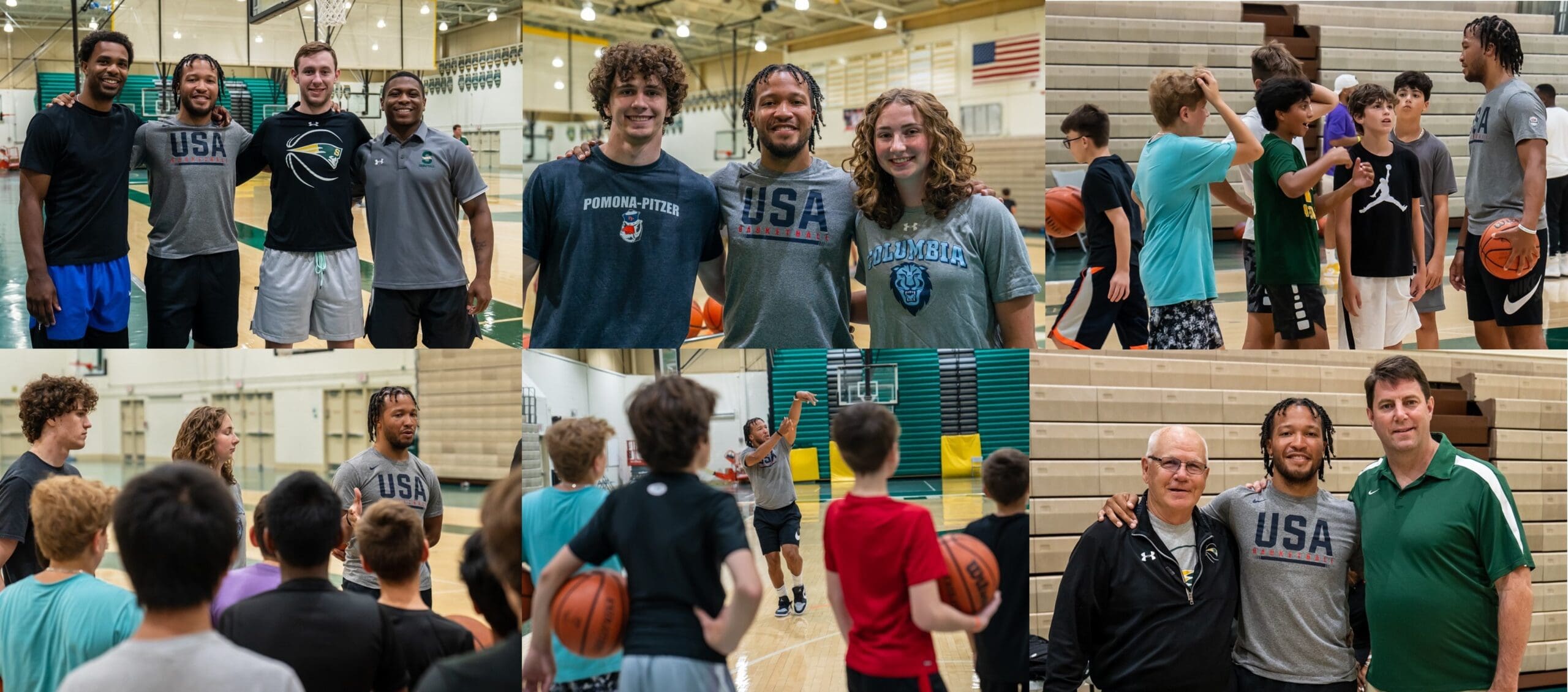 NBA Guard Brunson Returns To Stevenson For Sports Camp
JUL 18, 2022 | Journal & Topics
Seventy-five kids with a passion for basketball got the experience of a lifetime: a brush with an NBA star and the all-time leading scorer in Stevenson High School basketball history.
For the fourth time, Jalen Brunson returned to his Lincolnshire-based alma mater to run a basketball skills camp, with all proceeds benefiting the Stevenson Foundation.
Brunson, who recently signed a contract with the New York Knicks as a free agent, operated the four-day, co-ed camp for sixth through eighth graders alongside current and former Stevenson basketball players. Each day of the camp focused on different basketball fundamentals as well as teamwork, communication and leadership. The camp ran from July 11-14.
"It's been awesome to be back on the Stevenson campus again," Brunson said. "I look forward to camp every summer because this is where I learned valuable lessons in hard work and resilience alongside teammates, coaches and friends. It's a privilege to work with these talented and fun young athletes whom I hope grow more confident in their basketball skills, as well as a sense of teamwork and leadership."
Proceeds from camp registration will support Stevenson Foundation scholarships and programs, including several annual scholarships named in his honor as well as the foundation's One Family and Stevenson to College programs.
"I have had the privilege of watching Jalen grow as an athlete and young adult, and this sports camp experience really epitomizes all the leadership qualities and values that he possesses," Stevenson High School basketball coach and teacher Pat Ambrose said. "Even since his Stevenson days, a strong work ethic and commitment to personal improvement have been central to his growth. It has been inspiring to see him share those important messages and his own personal stories through this camp experience for young kids."
Brunson began his NBA career with the Dallas Mavericks in 2018. Stevenson's all-time leading scorer, Brunson led the Patriots to their first boys basketball state championship in 2015 and was subsequently named Illinois Mr. Basketball. He went on to become a two-time national champion at Villanova and was named NCAA Player of the Year in 2018.
"Jalen's support could not have come at a more crucial time for our students," Stevenson Foundation Executive Director Susan Schultze said. "His generosity and partnership speak to what we have long known about him, that a spirit of giving and a sense of community can make a tremendous difference in the lives of our students."