Stevenson
His senior year, 2014-15 at Adlai E. Stevenson High School (Ill.), Brunson averaged 23.3 ppg., 5.3 apg., 4.7 rpg. and 2.6 spg. to help his team to a 29-3 record and an Illinois 4A state title. He shot 48.0 percent from the field and 83.0 percent from the foul line and scored an IHSA record 30 points in the 4A title-game. He capped his prep career as a 2015 McDonald's All-American who also played in the 2015 Jordan Brand Classic. He was a 2015 Parade Magazine All-American, a USA Today All-USA third-team selection and Mr. Basketball of Illinois and the 2014 and 2015 Gatorade State Player of the Year.
— HIGH SCHOOL HIGHLIGHTS —
Illinois 4A state title; shot 48.0 percent from the field and 83.0 percent from the foul line; scored a 4A title-game record 30 points   •  Set the Stevenson High single-game record with 57 points against Lake Forest High School on Feb. 21, 2014  •  As a junior in 2013-14, started in all 34 games and averaged 26.1 ppg., 5.4 rpg. and 4.7 apg. to help Stevenson to a school-record for wins 32-2 season and a third-place finish in the 4A state tournament  •  Scored a state-tournament record 56 points in the 2014 state semifinals, a 75-68 loss to Whitney Young High School  •  As a sophomore in 2012-13, helped Stevenson to a second-place finish at the 2013 4A tournament  •  As a freshman in 2011-12, helped Stevenson to the regional championship and a 17-11 record.
During his storied time at Stevenson High School, Jalen was laser focused on his high goals. He achieved and surpassed them as a student-athlete. He is still revered here for his kindness, maturity, honesty and passion. He is on the Mt. Rushmore of Stevenson students and his legacy will continue to be recalled.
— Pat Ambrose, Head Coach, Adlai. E. Stevenson High School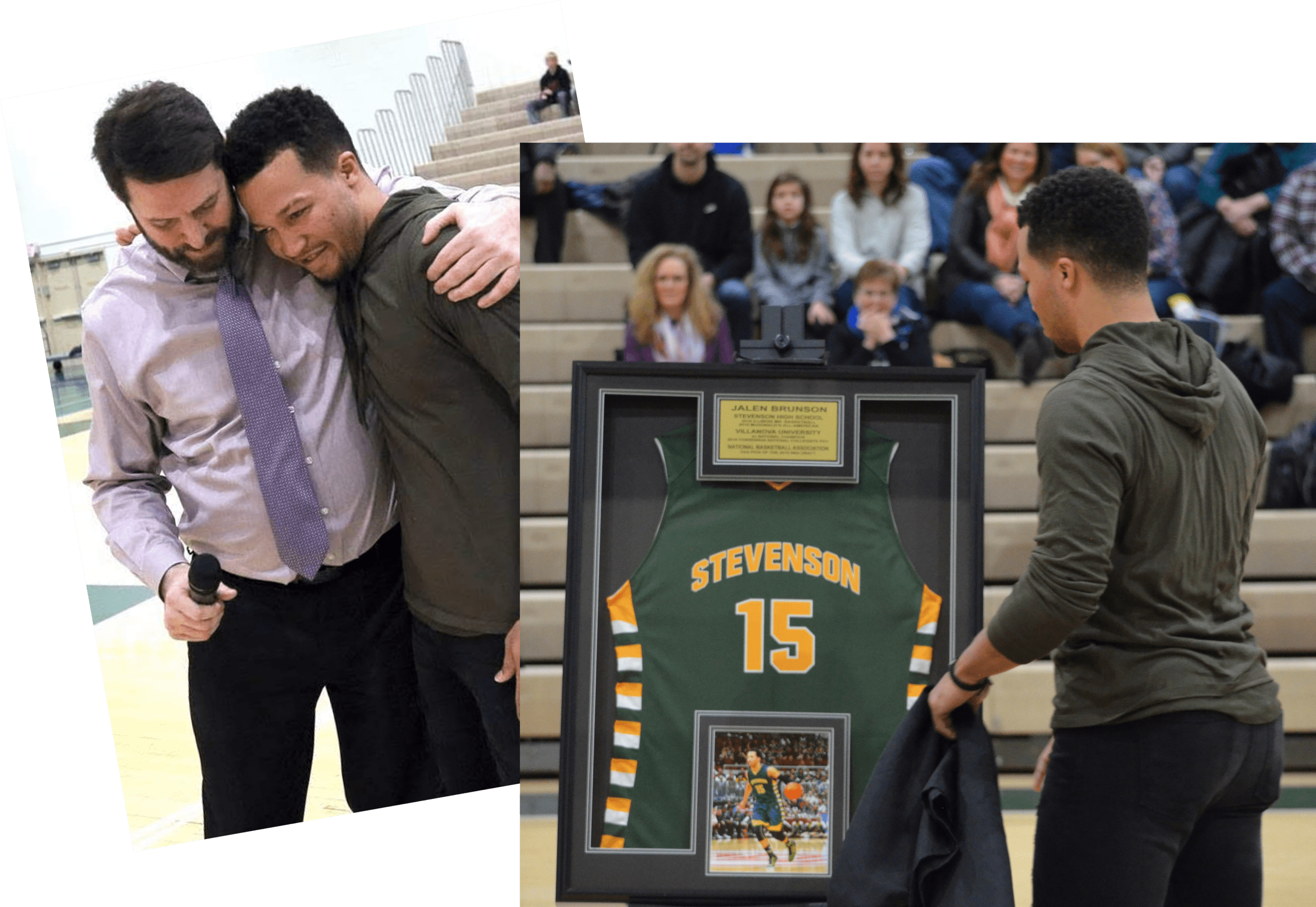 Stevenson Retires Jalen Brunson's #15 Jersey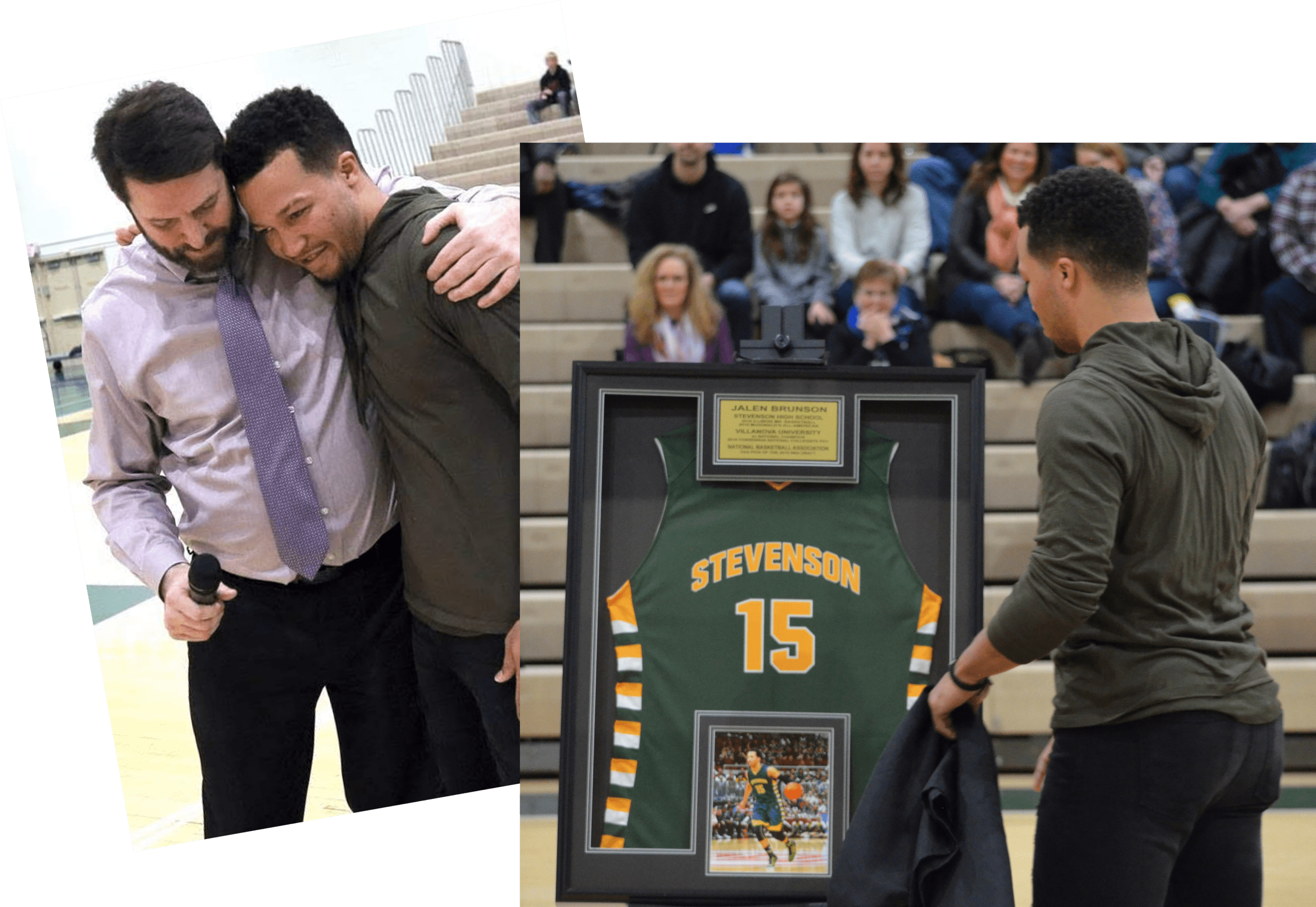 Stevenson Retires Jalen Brunson's #15 Jersey
Homecoming king: Jalen Brunson returns to Stevenson on eve of first NBA camp with Dallas Mavericks
Homecoming king: Jalen Brunson returns to Stevenson on eve of first NBA camp with Dallas Mavericks
BRUNSON WINS MCDONALD'S ALL-AMERICAN GAME SKILLS COMPETITION
STEVENSON WINS FIRST EVER STATE CHAMPIONSHIP OVER NORMAL COMMUNITY WITH BRUNSON'S IHSA CLASS 4A TITLE-GAME RECORD OF 30 POINTS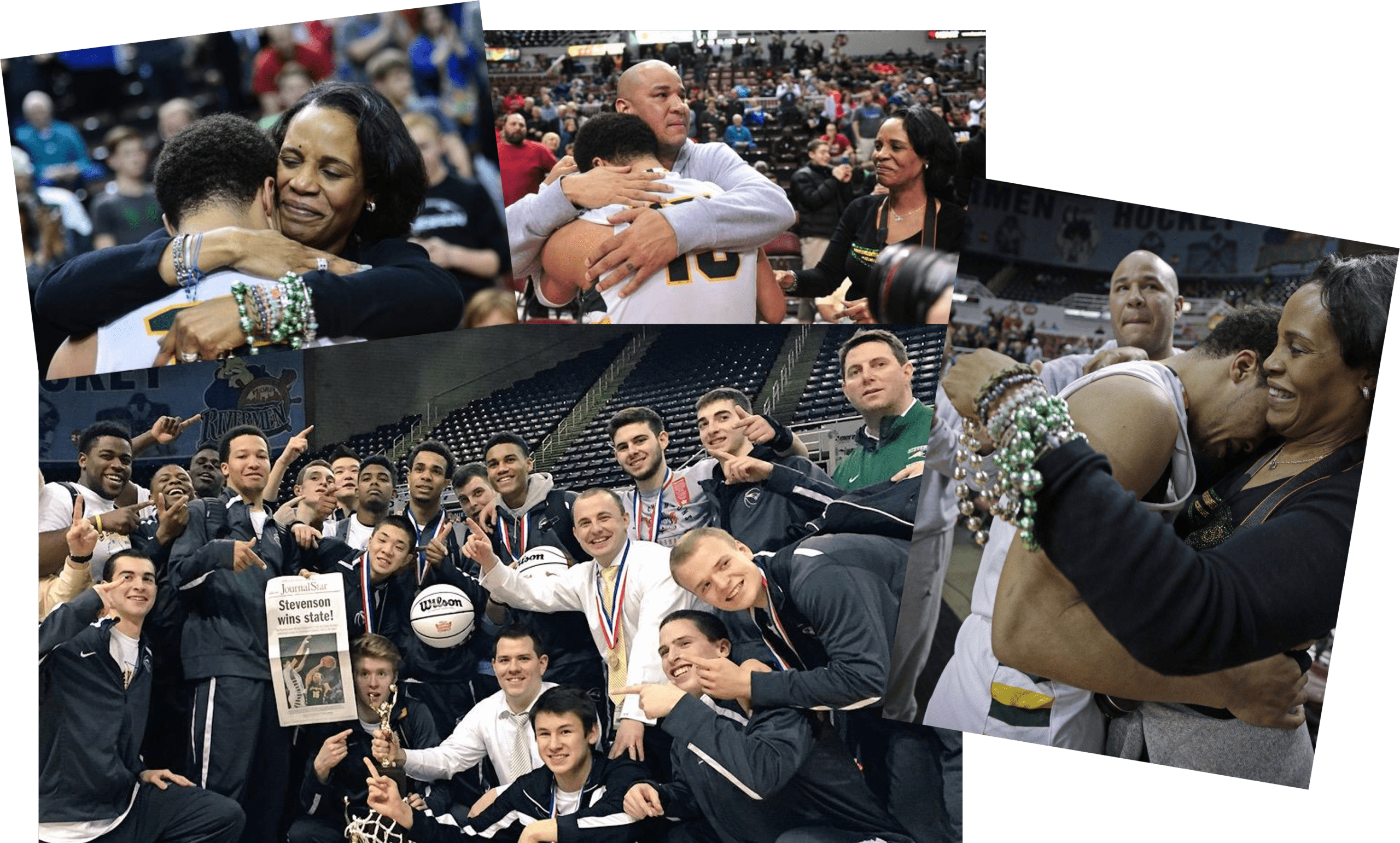 Photos by Fred Zwicky/Journal Star & Brunson Family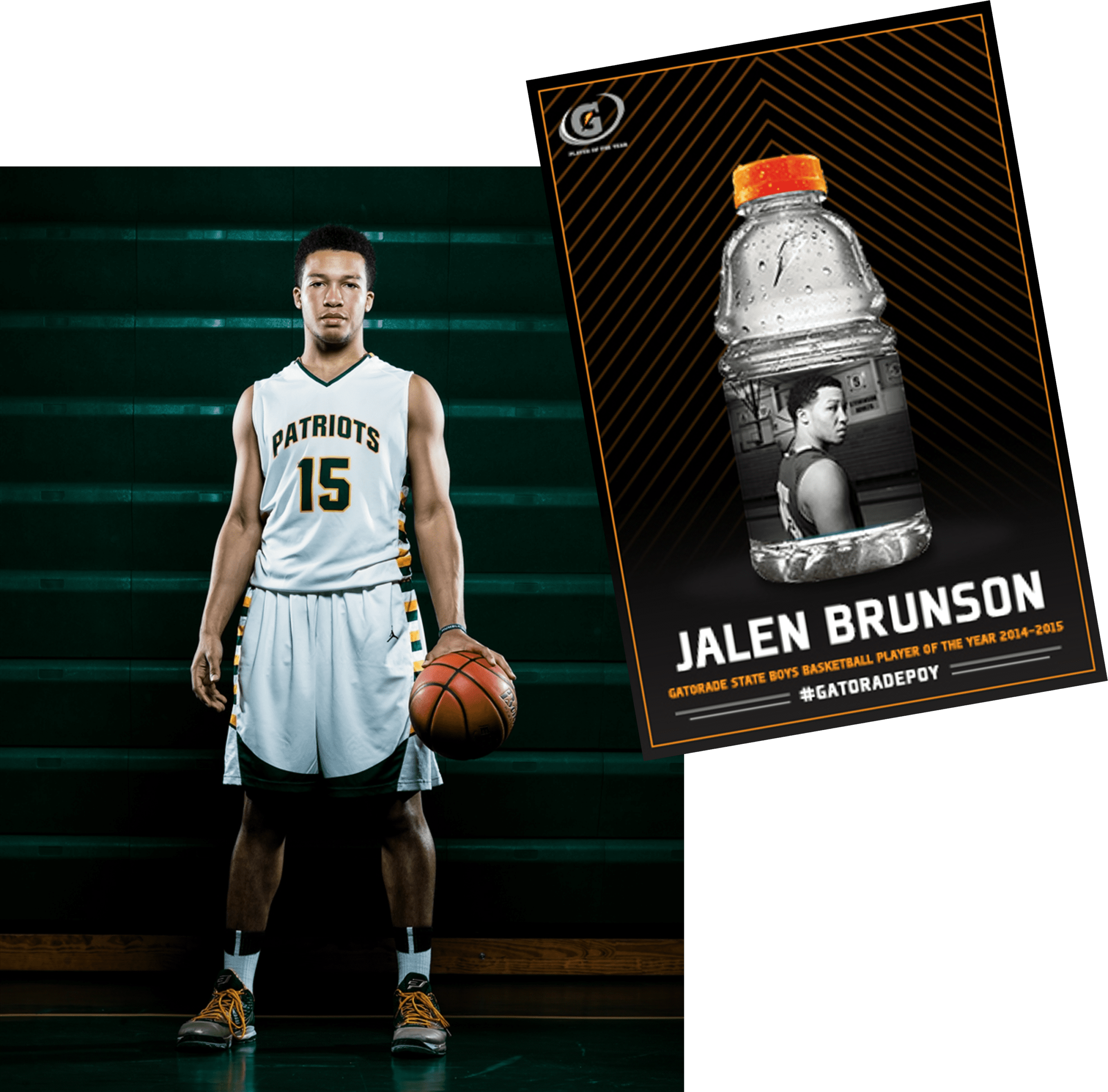 Photo Courtesy of Stevenson
BRUNSON RECEIVES HIGHEST VOTE TOTAL FOR ILLINOIS CLASS 4A ASSOCIATED PRESS ALL-STATE TEAM
BRUNSON BREAKS LAKE COUNTY CAREER SCORING RECORD WITH 2,622 POINTS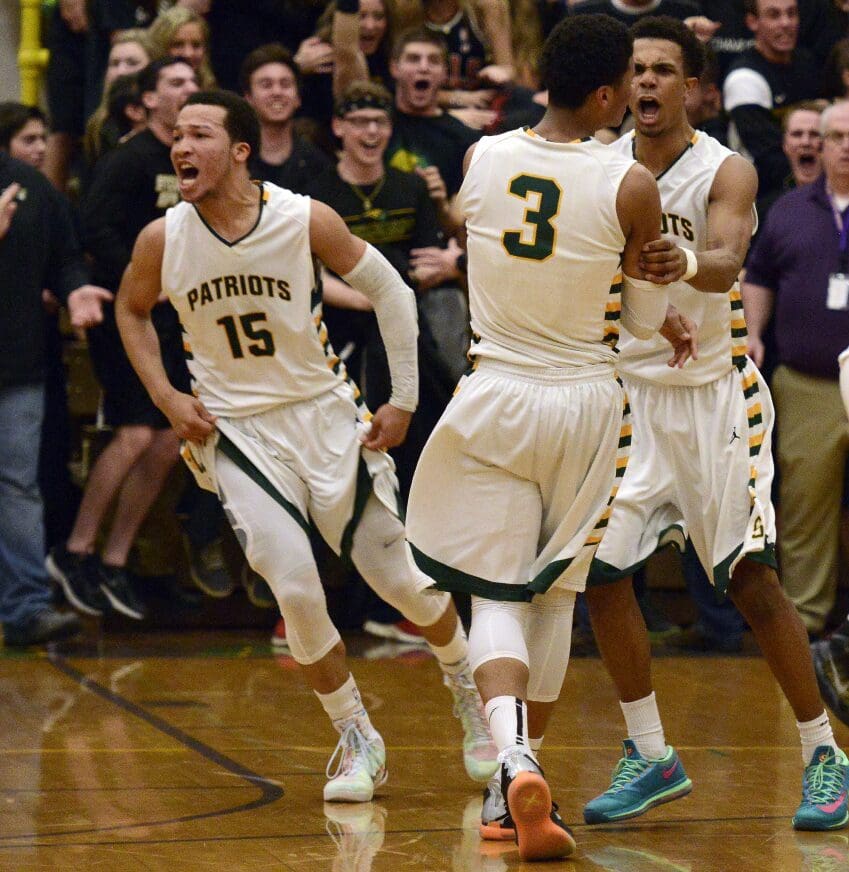 NAMED TO JORDAN BRAND CLASSIC ROSTER
Photo Courtesy of USA Basketball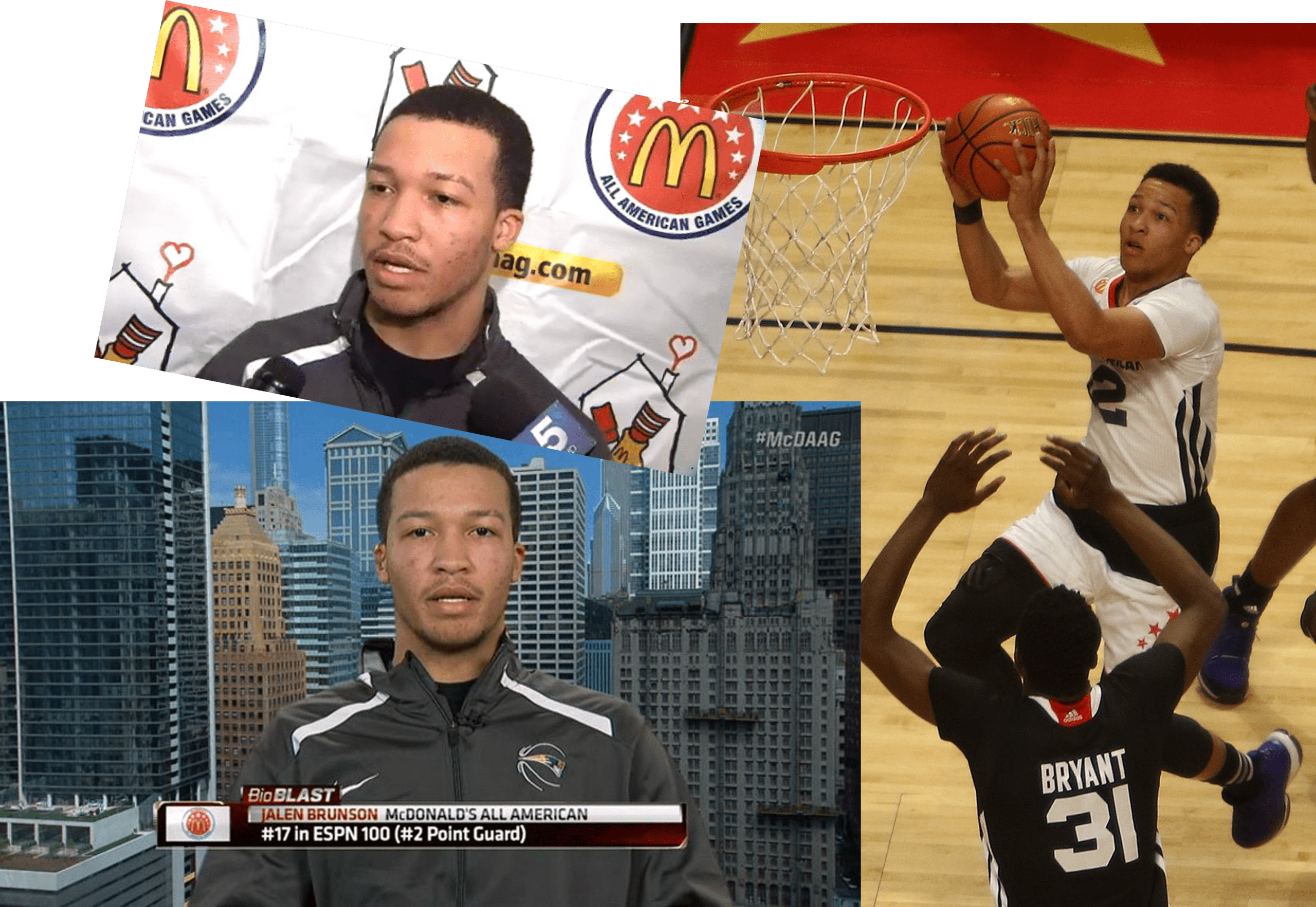 NAMED TO 2015 MCDONALD'S ALL-AMERICAN ROSTER
BRUNSON WINS MCDONALD'S ALL-AMERICAN GAME SKILLS COMPETITION
STEVENSON WINS FIRST EVER STATE CHAMPIONSHIP OVER NORMAL COMMUNITY WITH BRUNSON'S IHSA CLASS 4A TITLE-GAME RECORD OF 30 POINTS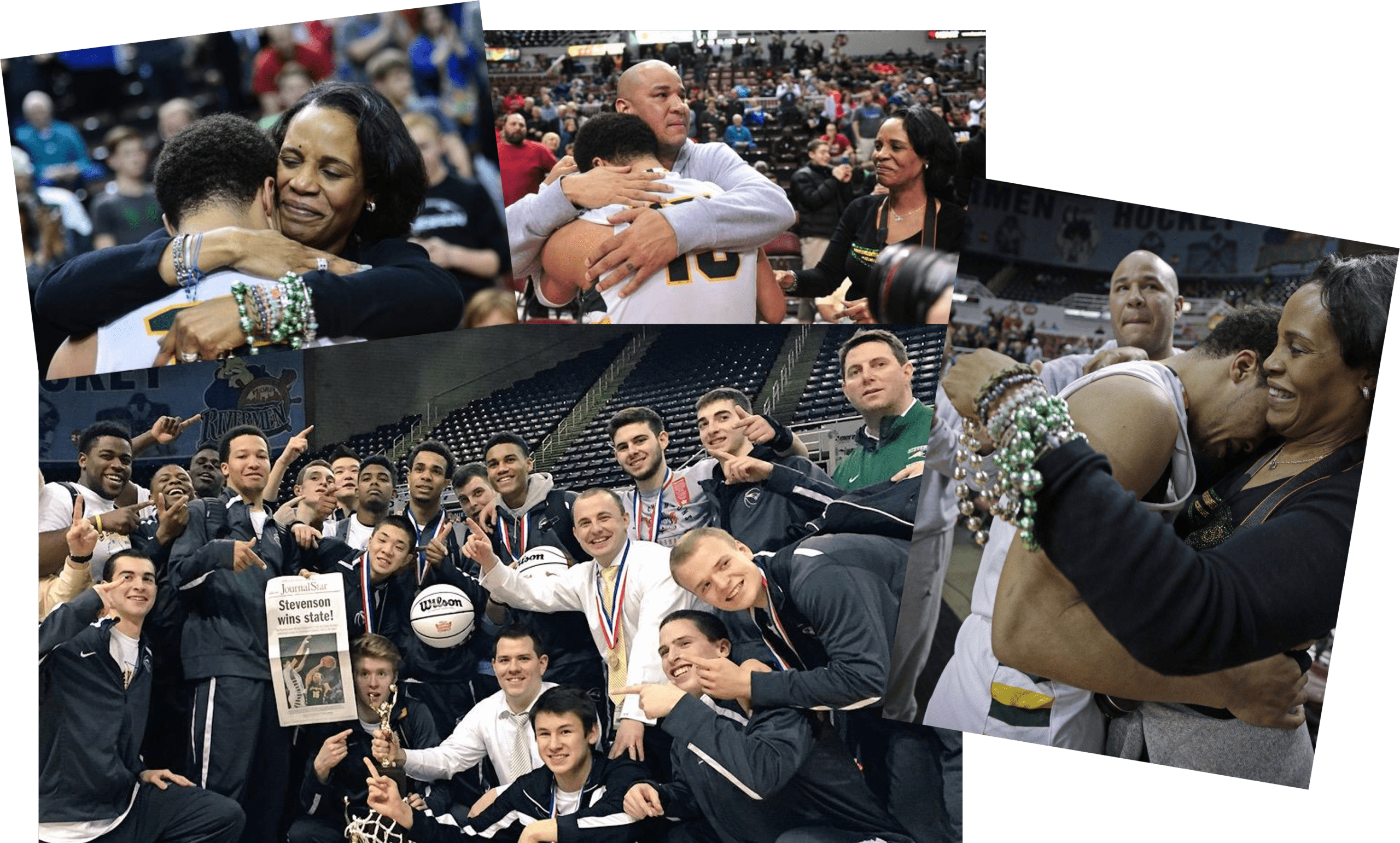 Photos by Fred Zwicky/Journal Star & the Brunson Family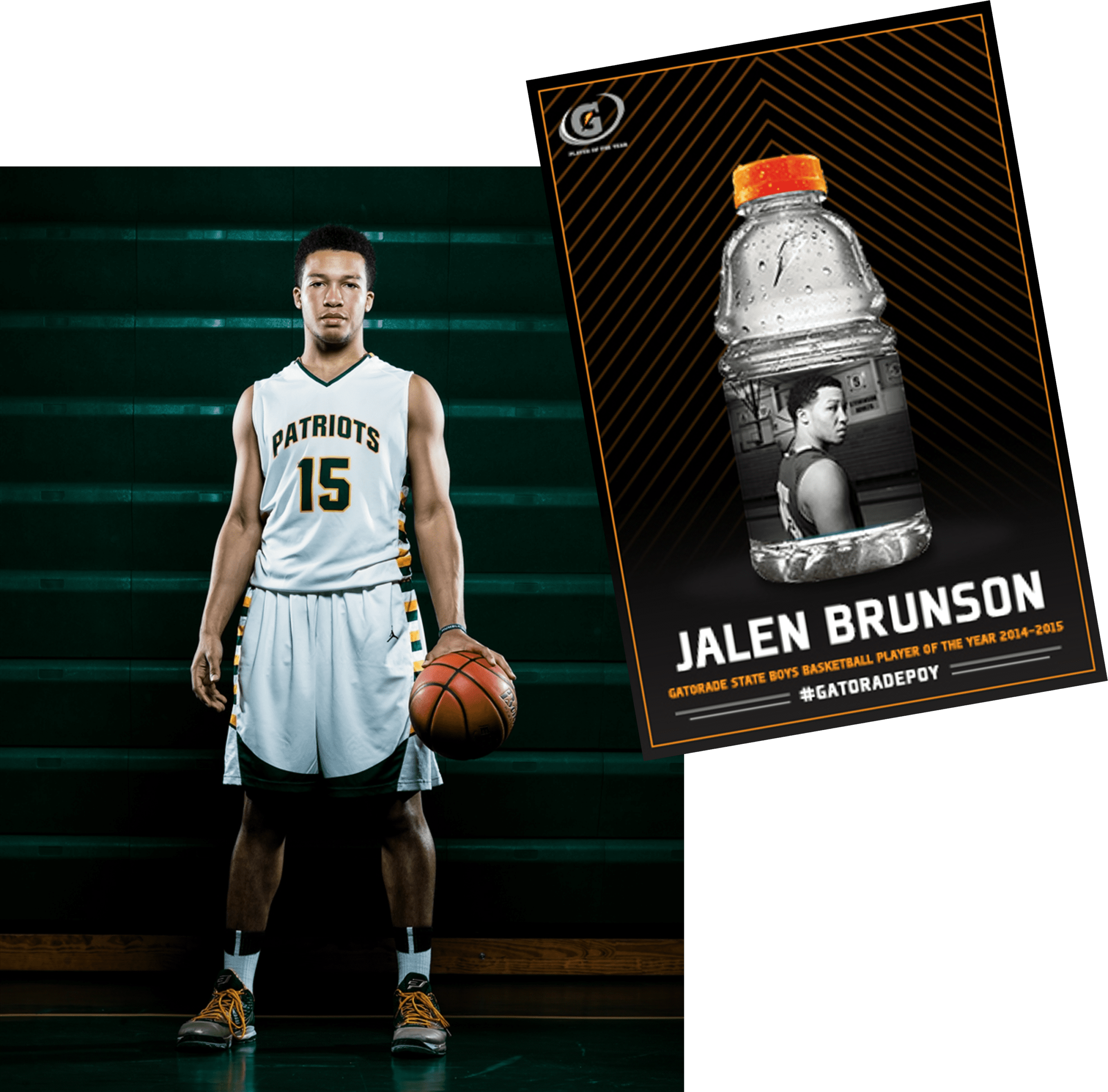 Photo Courtesy of Stevenson
BRUNSON RECEIVES HIGHEST VOTE TOTAL FOR ILLINOIS CLASS 4A ASSOCIATED PRESS ALL-STATE TEAM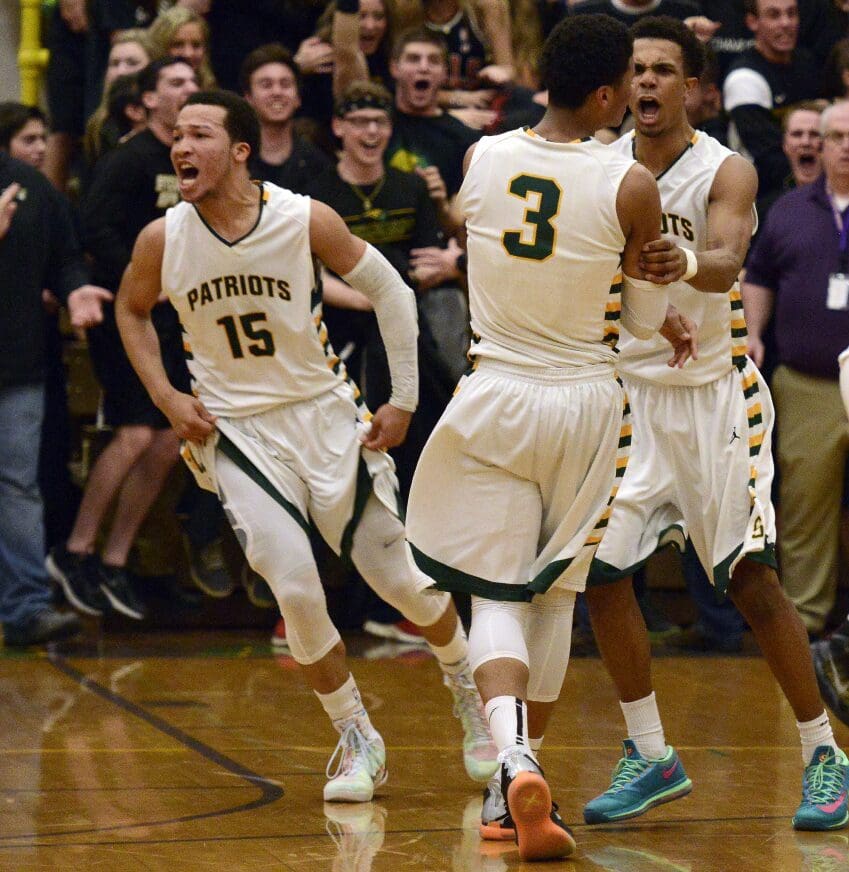 BRUNSON BREAKS LAKE COUNTY CAREER SCORING RECORD WITH 2,622 POINTS
NAMED TO JORDAN BRAND CLASSIC ROSTER
Photo Courtesy of USA Basketball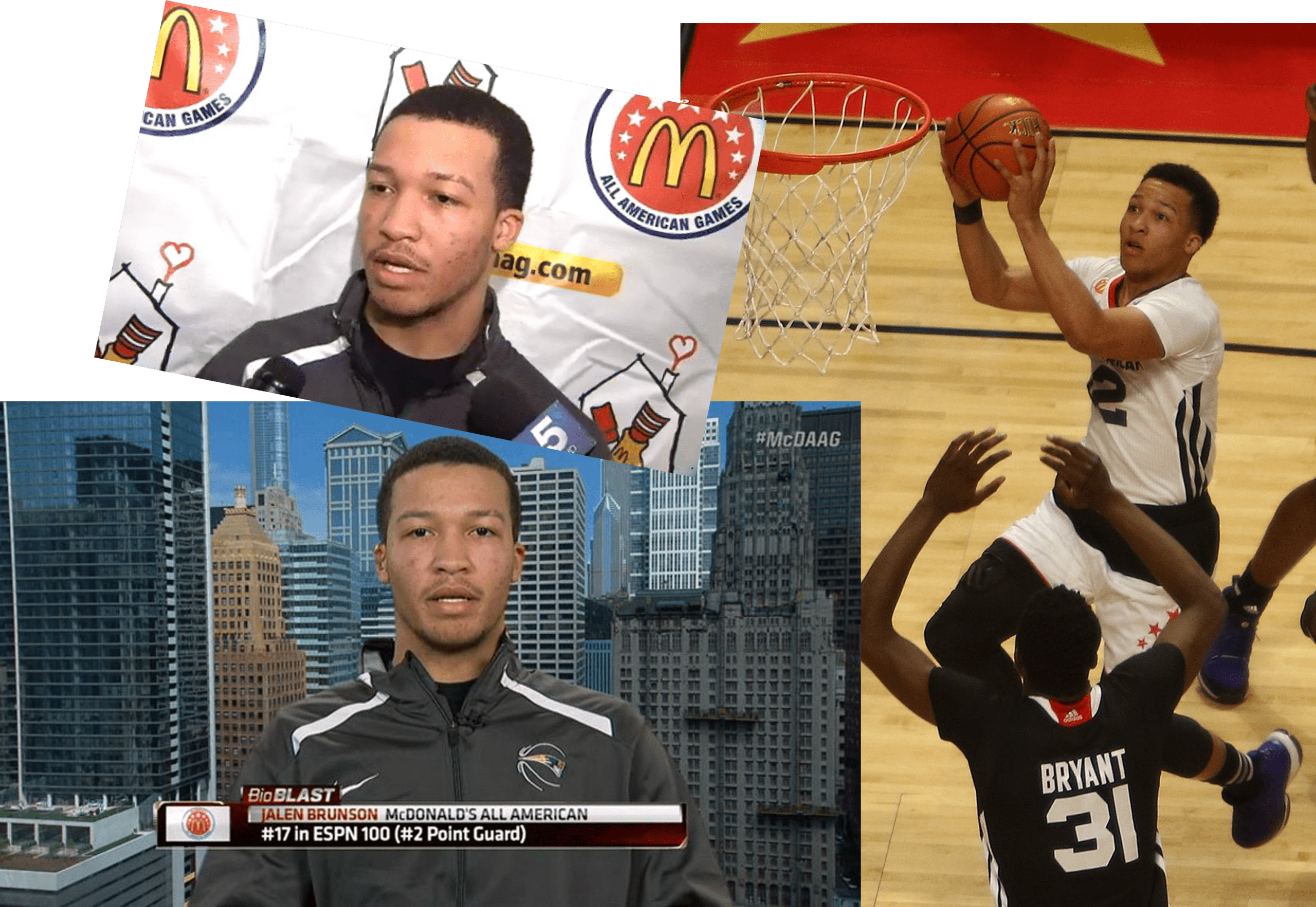 NAMED TO 2015 MCDONALD'S ALL-AMERICAN ROSTER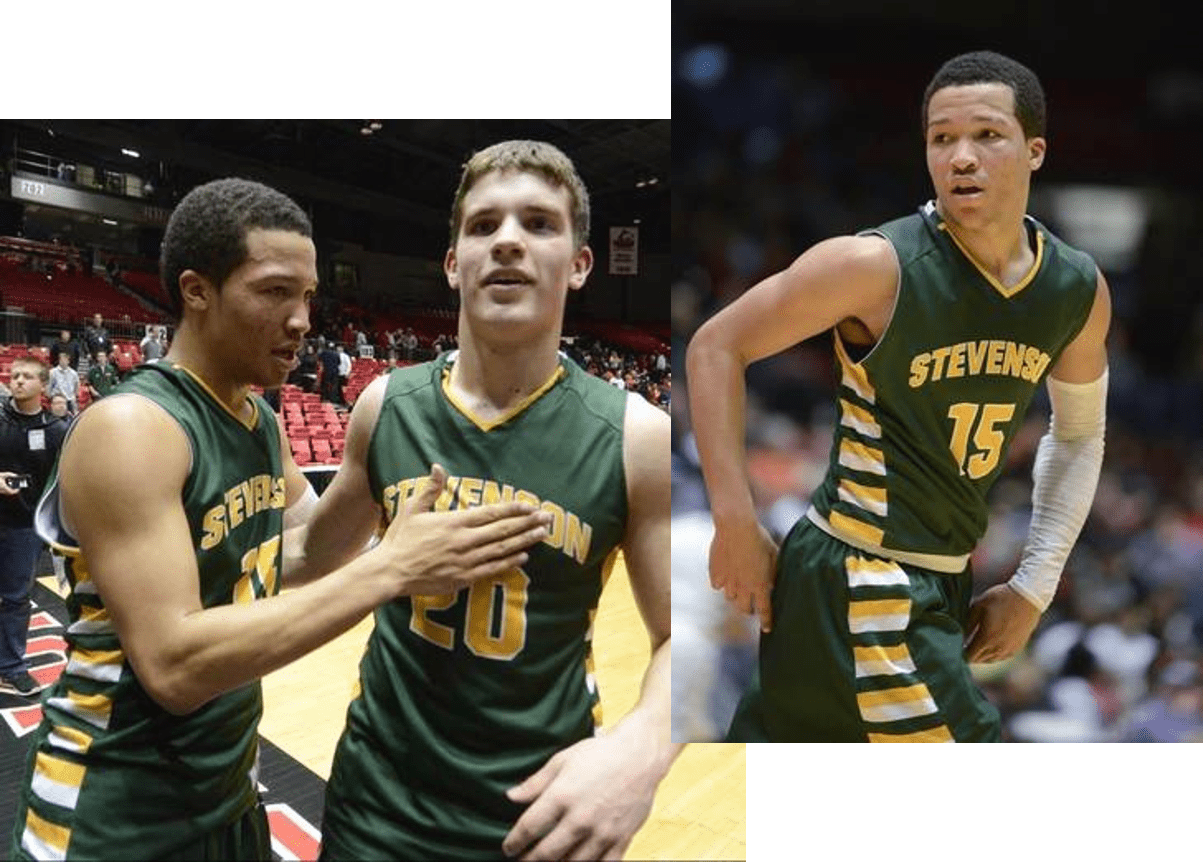 BRUNSON RANKED NUMBER ONE POINT GUARD IN THE 2015 NATIONAL CLASS BY SCOUT.COM
BRUNSON COMMITS TO VILLANOVA
Photos Courtesy of Brunson Family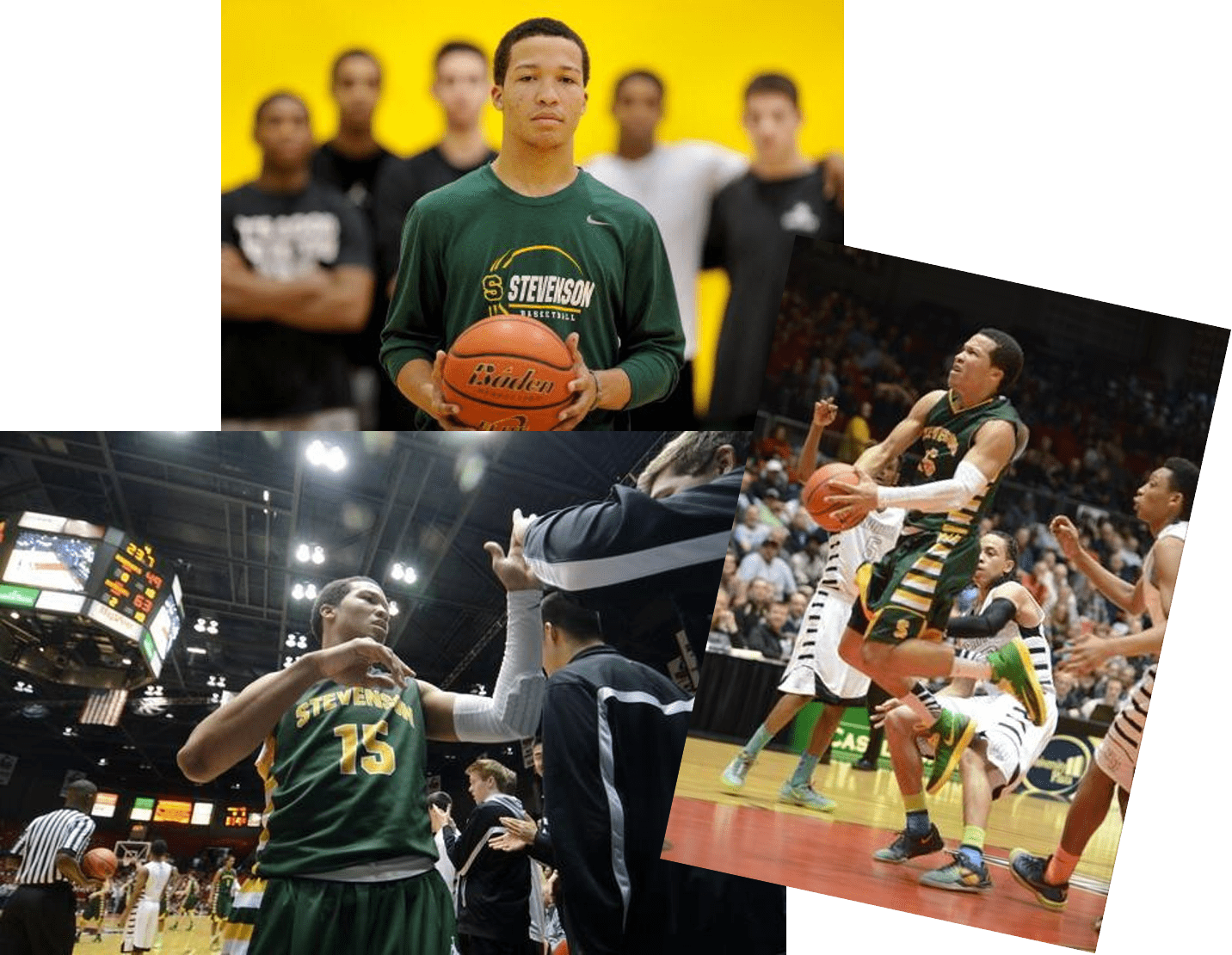 RATED NUMBER ONE POINT GUARD ACCORDING TO ESPN
BRUNSON SETS IHSA PLAYOFF SINGLE GAME SCORING RECORD AGAINST WHITNEY YOUNG WITH 56 POINTS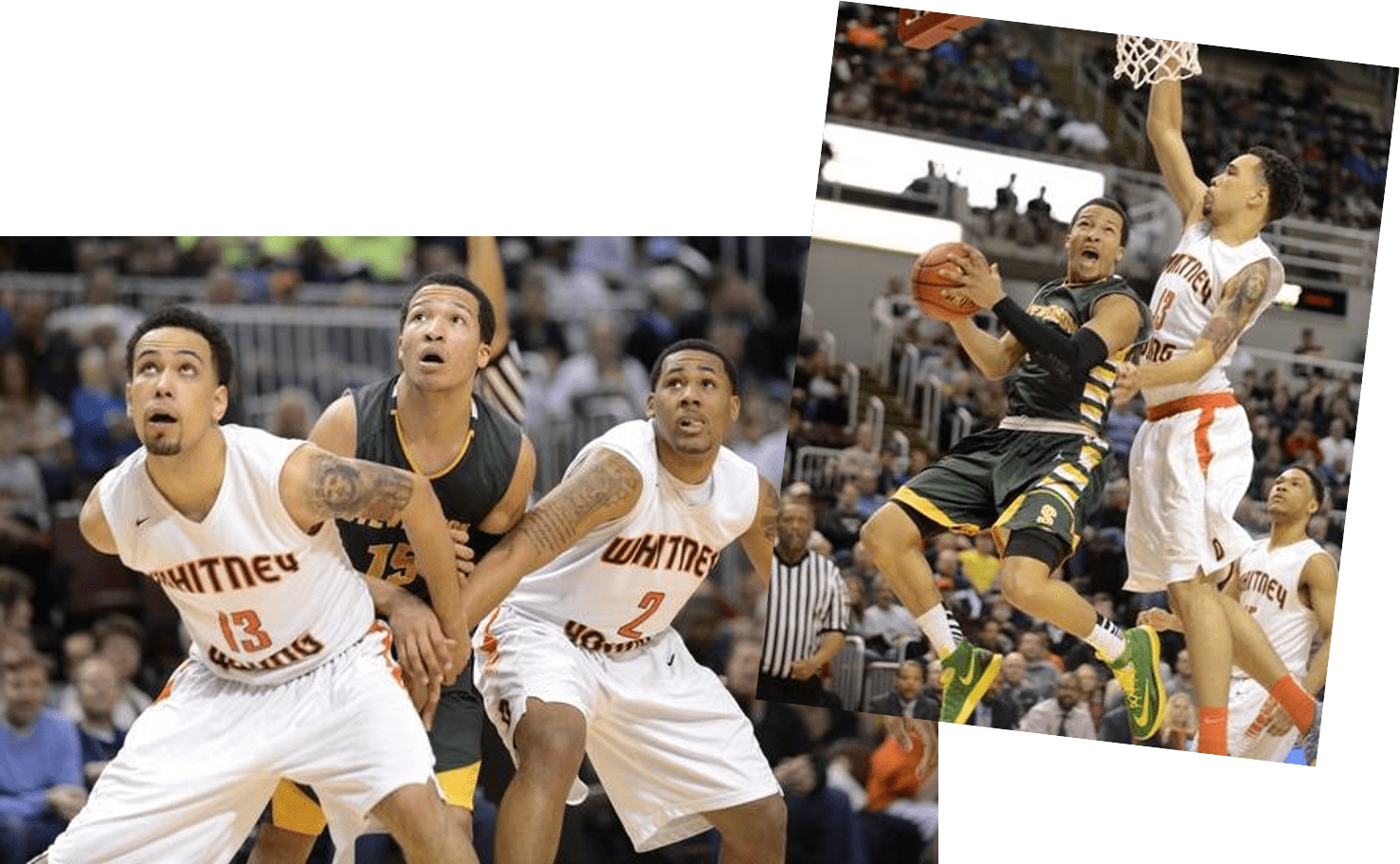 NAMED TO CLASS 4A ALL-STATE FIRST TEAM AS THE ONLY NON-SENIOR
SCORED 57 POINTS IN DOUBLE OT VICTORY SECURING BOTH SHS SINGLE-GAME & CAREER SCORING RECORDS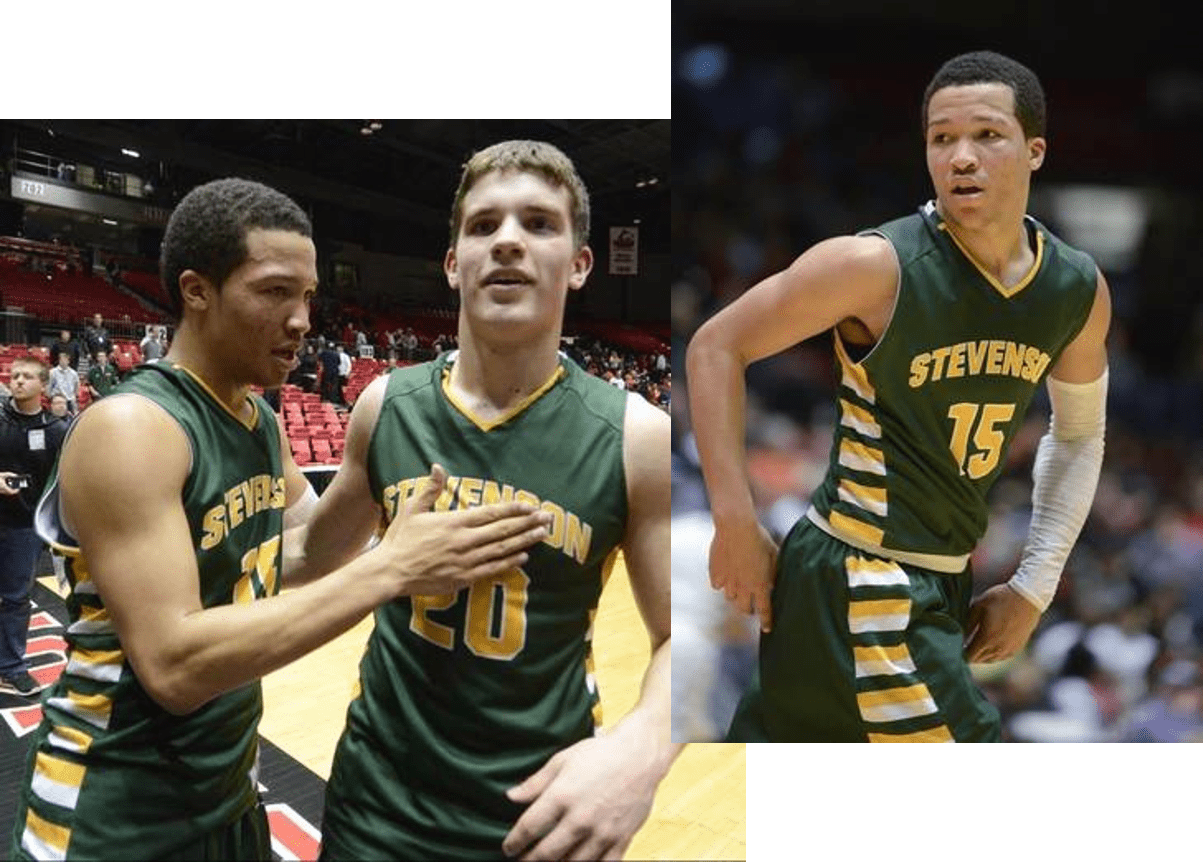 BRUNSON RANKED NUMBER ONE POINT GUARD IN THE 2015 NATIONAL CLASS BY SCOUT.COM
Photos Courtesy of Brunson Family
BRUNSON COMMITS TO VILLANOVA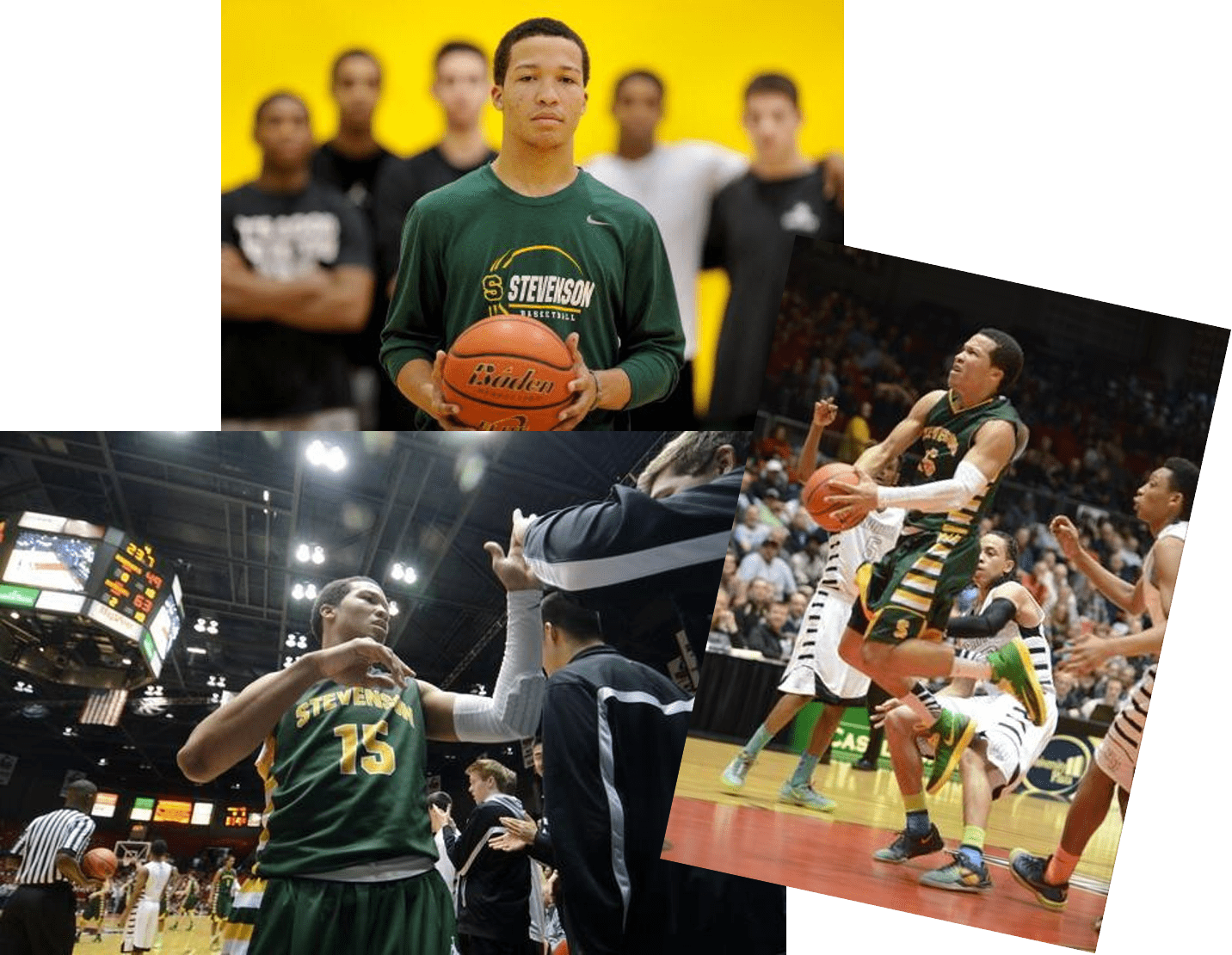 RATED NUMBER ONE POINT GUARD ACCORDING TO ESPN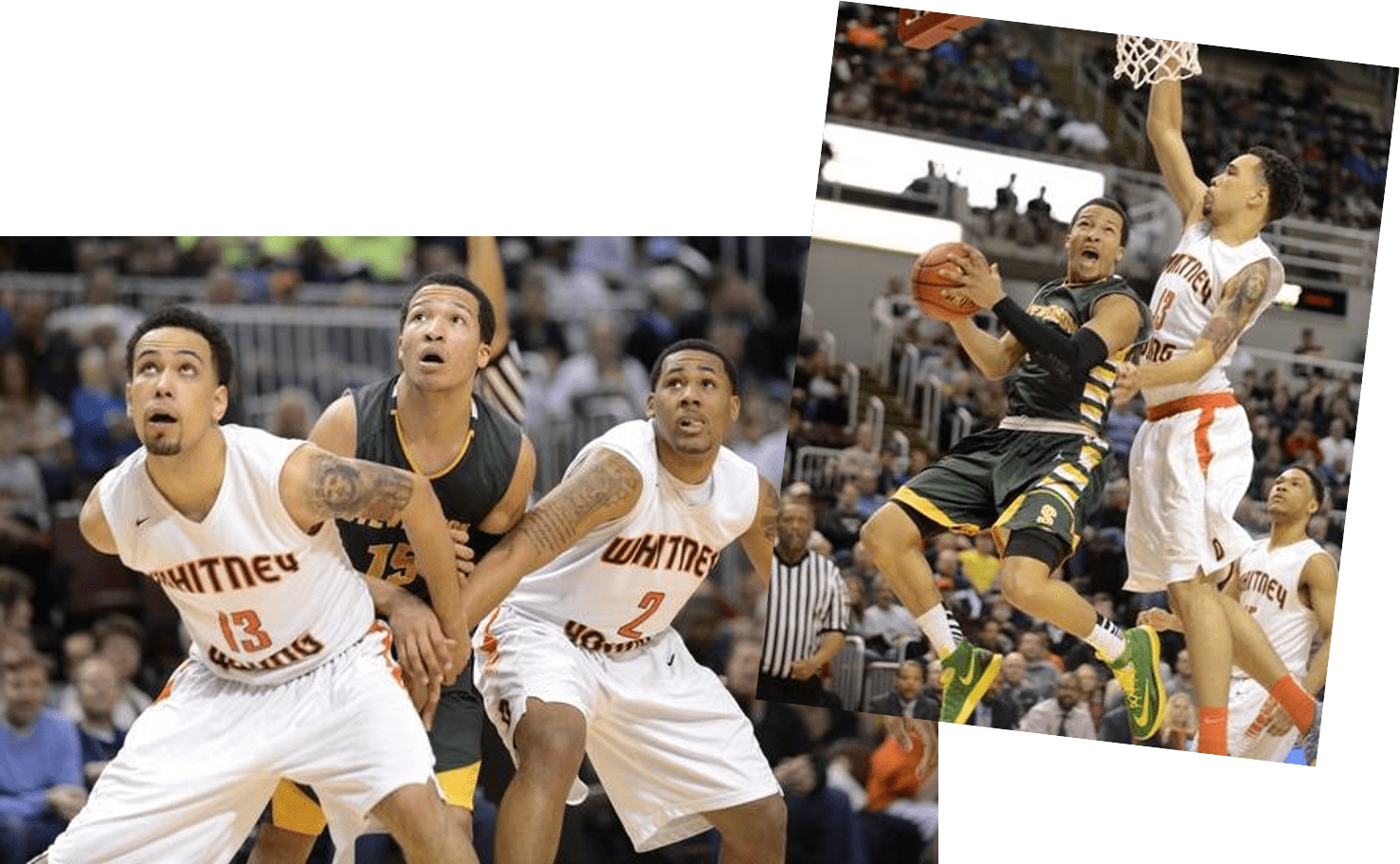 BRUNSON SETS IHSA PLAYOFF SINGLE GAME SCORING RECORD AGAINST WHITNEY YOUNG WITH 56 POINTS
NAMED TO CLASS 4A ALL-STATE FIRST TEAM AS THE ONLY NON-SENIOR
SCORED 57 POINTS IN DOUBLE OT VICTORY SECURING BOTH SHS SINGLE-GAME & CAREER SCORING RECORDS