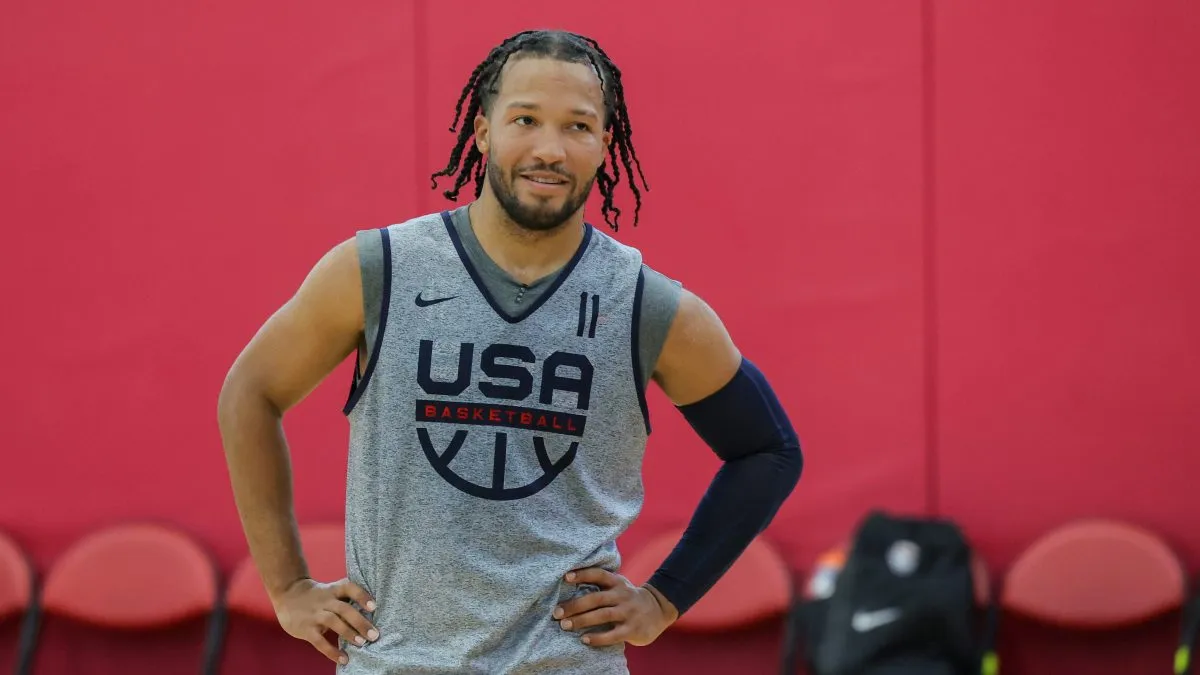 USA Basketball 'Blown Away' by Knicks Star Jalen Brunson
AUG 4, 2023 | Heavy
New York Knicks star point guard Jalen Brunson's commitment has blown away USA Basketball officials.
"I already love Jalen Brunson and now I love his fiancée even more," U.S. head coach Steve Kerr was quoted by AP texting Jay Wright right after Brunson informed him that he and his now-wife Ali Marks were moving up their wedding not to miss the chance to play for Team USA.
Not only did the Brunsons move up their wedding date (scheduled initially on Sept. 2) to last Saturday, but they also postponed their honeymoon to allow the Knicks star to join Team USA's training camp in Las Vegas.
"I've always admired that kid," USA Basketball managing director Grant Hill told AP. "And I just felt as you start looking at the next iteration of USA Basketball, and the guard position, I like our young guys. They're all good people. And I don't want this to come off the wrong way, but just from a character, substance standpoint, he was a guy who I just thought is incredible. When he said, 'It was always a dream of mine to be a part of this and I don't want to miss this opportunity,' I just said, 'Wow.'"
The 26-year-old Brunson could not pass up on the opportunity to play for the senior Men's team after being a member of the U.S. Select Team in 2019 and an MVP run to lead Team USA to win the 2015 FIBA Under-19 World Cup gold medal.
"You don't really get a lot of opportunities like this," Brunson told reporters in Las Vegas. "I obviously had to make sure everything was OK on the personal side, but everything worked out."
Kerr said in July that he would lean heavily on Brunson in their 2023 FIBA World Cup gold medal bid in his maiden campaign as the national team's head coach.
Brunson's unconditional commitment only goes to show Kerr has the right leader for such a young squad hoping to surpass the disastrous seventh-place finish of the previous iteration of Team USA in the 2019 FIBA World Cup.