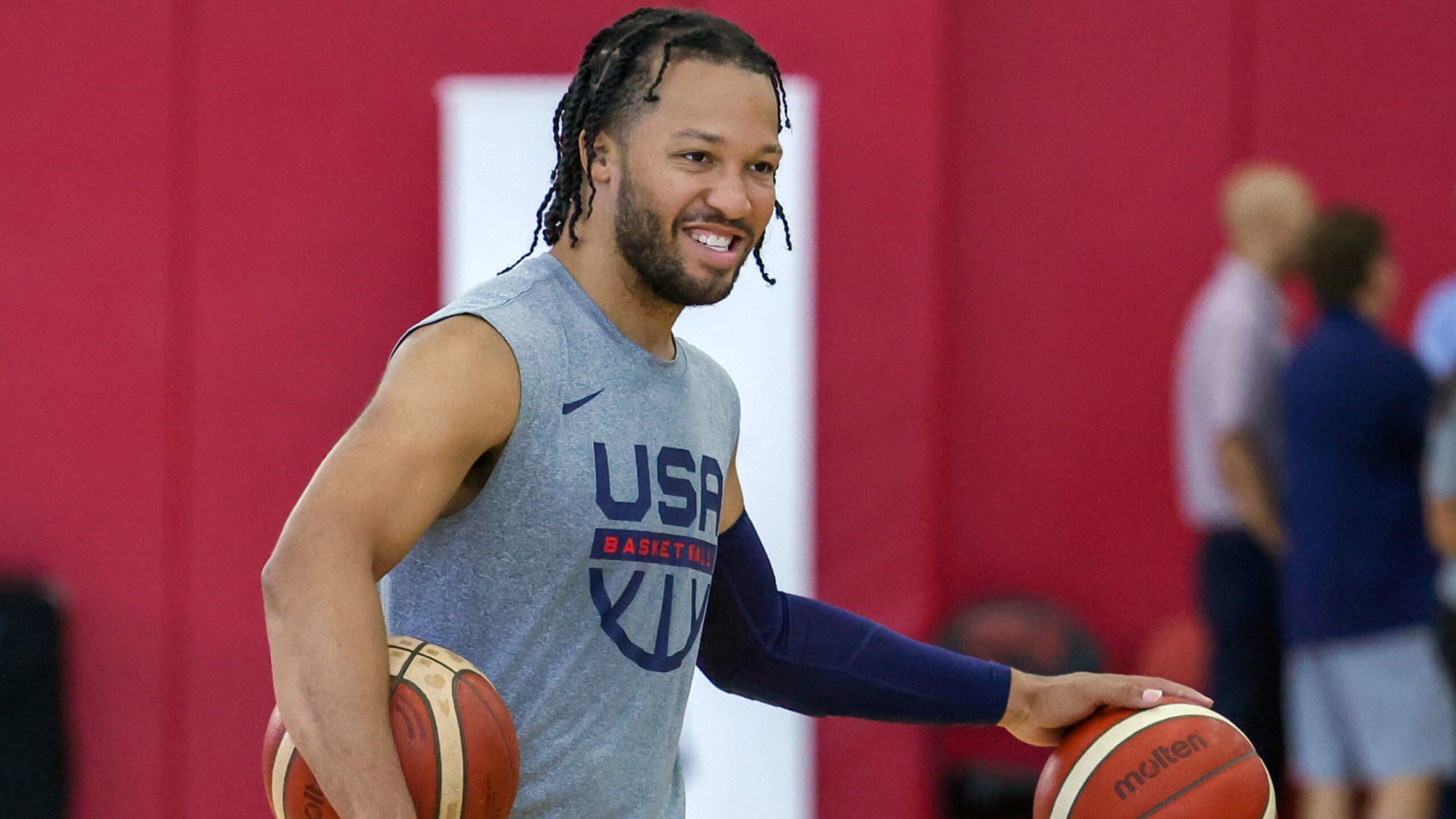 Knicks star Jalen Brunson shining in Team USA leadership role is no surprise
AUG 7, 2023 | Daily Knicks
Jalen Brunson is picking up where he left off in the playoffs before the New York Knicks' season ended in the second round. The point guard will represent Team USA at the 2023 FIBA World Cup that begins later this month, and Brunson's already made quite the impact at training camp in Las Vegas.
Knicks fans aren't surprised by the success that Brunson has already had as part of Team USA's roster. Although there were doubts from fans around the league and the media about the four-year contract that he signed with New York in free agency last offseason, Brunson quickly emerged as a star once the 2022-23 season began. He's undoubtedly the player that the Knicks should build around.
So, Steve Kerr saying that Brunson is "a natural leader" is nothing new. ESPN's Tim Bontemps reported that Kerr has said "nothing is set in stone" regarding Team USA's starting five, but Brunson's been one of the four players in the starting lineup over the past couple of days at practice.
Steve Kerr praises Knicks star point guard Jalen Brunson during Team USA training camp
Steve Kerr knows a thing or two about basketball. He won five NBA titles during his 15-year career and has added four more championships to his resume as head coach of the Warriors. His praise for Jalen Brunson shouldn't be taken lightly.
"I think Jalen is such a natural leader," Kerr said. "Because he's a point guard, he immediately comes to mind. He's the one who's leading the '1, 2, 3 USA' chant. Some guys just, it just comes naturally to them."
Brunson's leadership came up big for the Knicks this past season. On the court, he was consistently a player that his teammates and New York fans could rely on, particularly in crunch time. Off the court, he kept his head down and remained humble en route to the Knicks' most successful season in a decade.
The point guard is all business, but he allowed himself to have some fun at the end of Team USA's practice this past Saturday when he ended the day with a dunk. Kerr said: "The Jalen dunk ended things, because how could you possibly top that?"
Brunson, Mikal Bridges, Brandon Ingram, and Jaren Jackson Jr. are the four players expected to be in the United States starting five. Bontemps reported that Cam Johnson and Anthony Edwards have both spent time playing in the fifth starting spot. Team USA will have its first exhibition game on Monday night against Puerto Rico, so it'll be interesting to see who Kerr rolls out in the starting five.
As a leader for Team USA, Jalen Brunson has the opportunity to guide the team to a better finish than the United States had at the 2019 FIBA World Cup. With the point guard in charge, basketball fans can bet that Team USA will stay away from seventh place.